Buy Opex Scanners Seattle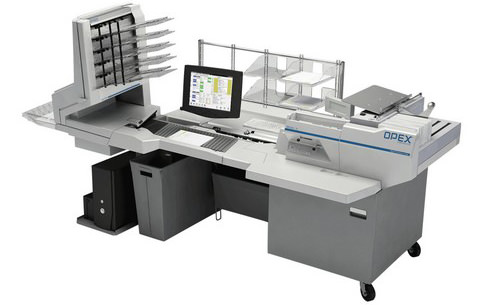 Building upon the legacy of world-class image capture innovation, OPEX developed their scanner line with one thing in mind—providing the most efficient, secure, and reliable document capture workstations in the world. Equipped with manual feed or exclusive multi-function feeders and a variety of other cutting-edge features, Opex scanners enable one operator to go from mixed documents to actionable data faster than ever.
Documents can be fed intermixed through a unique feeder which is capable of handling the widest range of sizes, shapes, and thicknesses. Integrated software is used to sort the documents based on a wide-range of custom parameters and output the optimized images and data captured in the process.
Furthermore, Opex scanners eliminate the need to transport, batch, prep, and sort between extraction and scanning. In just one pass, forms, checks, legal-sized documents, business cards, claims, receipts, file folders, and most other documents can be scanned together with little or no preparation.
Each scan system features an embedded quad core pc preloaded with Opex capture software. Some models take advantage of Kofax VRS technology.